Quora – Your Best source for Knowledge
Today our office started up with a client calling up and asking about how to do branding using Quora. How Quora can be used to promote a brand is one of the many questions asked to social media agencies. So let's know about Quora in detail. It is a question & answer website where questions are created, answered, edited and organized by its community of users. Founded in June 2009 by Adam D'Angelo and Charlie Cheever, former Facebook employees, it was made available to the public on June 21, 2010. According to the founders the main inspiration behind founding up Quora is that "we thought that q and a is one of those areas on the Internet where there are a lot of sites, but no one had come along and built something that was really good yet". It has an estimated 2 million users as of January 2012.
The working of Quora is really simple – the users are allowed to ask questions by posting it. Questions are segregated into topics and users following these topics are allowed to answer these questions. Users can collaborate by editing questions and suggesting edits to other users' answers. They can further like or dislike and promote the question and answers using the options – upvote, downvote and share. Quora distinguishes itself from competitors like Yahoo! Answers, Answers.com etc by the types of experts it attracts. From the beginning, business CEOs, Hollywood producers, and notable journalists have been answering questions from Quora users. Facebook CEO Mark Zuckerburg has both asked and answered questions on Quora. Actor Ashton Kutcher has built a reputation for himself on Quora as a tech-savvy, forward thinking contributor. He's asked and answered questions on a wide variety of topics including tech, science, sports, and social issues.
However, Quora doesn't allow company accounts and so it does not make sense to ask questions like "How many Top 100 brands are on Quora?". Instead, what you can do is track how many threads are related to these brands. Eighty-four percent of top 100 brands have at least one discussion thread dedicated to them. Users can post questions in these threads, reply to questions, write reviews, rate answers, and share this content in and outside Quora. Another interesting finding is that 98 percent of the brands being discussed on Quora have more than one thread. So brands cannot promote themselves through Quora as of now, but they can measure the brand popularity by checking the activity of these threads. The discussion threads will show you which all different elements of a brand are being discussed including the products, customer service, business practices, branding, geo-specific topics, user help topics, and corporate responsibility, among others. The interesting factor is that the number of followers for threads related to the top 100 global brands stands at 1.3 million as of 2012 end.
How to make a brand Vine video?

Today we had a client call at our office and ask, "Are you that social media agency in Cochin who makes Vine videos? Can we have a discussion about famous and best brand Vine videos?" Ever since Vine started up in June 2012, it has always got us all in awe wonder with its 6 second long loop video. The simplicity starts with the fact that one could shoot anything using their mobile phone camera and upload it in Vine. One could make their video special by using stop motion animation ideas, backed up with out of the box, amazing creative story threads. Watch this 15 brand Vine videos and see how awesome they are.
Check out this first Vine video created by Dunkin Donuts. You could see that idea behind this video is simple and catchy. So the key to creating a great Vine video is to have a wonderful idea, which could be presented within the 6 second time limit. Let your grey cells work and come up with cool, killer ideas. However, please take the utmost care to make sure that you are not cramming away things into this 6 second limit. Users could add wonderful effects to the video using the stop motion animation techniques. Try to innovate and come up with novelty ideas for the video. For more ideas watch these famous Vine videos.
Facebook Acquired WhatsApp

The most discussed topic, recently in the social media sector and circles, is undoubtedly the acquisition of WhatsApp by Facebook for $19 billion. Social media agencies, experts and users took in the news with awe and shock as Facebook shelled out a big $19 billion: $4 billion in cash, about $12 billion in Facebook stock, and $3 billion in restricted shares, to pay out to WhatsApp employees over the next four years. Along with this the founders of WhatsApp are given direct entry to the Facebook director board while the employees are absorbed into the Facebook employee stream. This is the largest acquisition after Google has acquired Motorola Mobility for $ 12 billion and  Nokia's acquisition by Microsoft for $ 8 billion.
WhatsApp was founded in 2009 by Brian Acton and Jan Koum as a proprietary, cross-platform instant messaging subscription services for smartphones. In a December 2013 blog post, WhatsApp claimed that it has 450 million active users using the service each month with 600 million photos getting shared each day and the messaging system handling more than 10 billion messages each day. In a span of 5 years WhatsApp has achieved this astonishing growth rate with a team of only 32 engineers, one WhatsApp developer supporting 14 million active users, a ratio unheard of in the industry.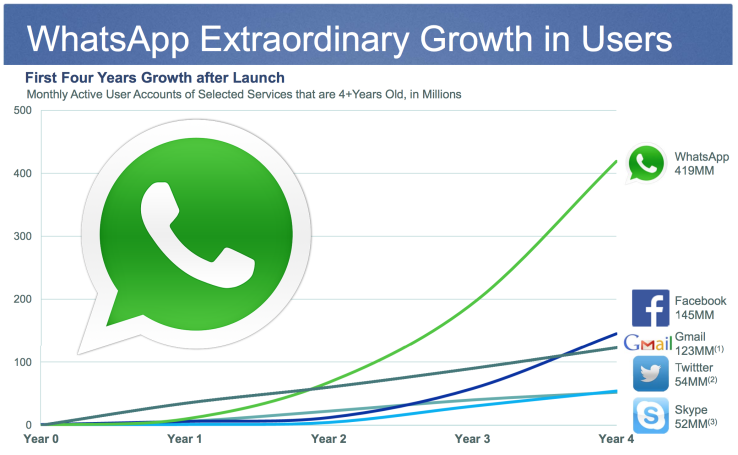 In spite of all this, one may wonder whether $19 billion is too much for WhatsApp, as Facebook quoted $42 per 450 million users. And the answer as in the words of Facebook CEO Zuckerberg is that "it was actually worth more".  WhatsApp is the only widely used app that is currently having a higher rate of engagement than Facebook itself, with a rapid growth out in Europe, India and Latin America. After analysing its amazing growth and increasing user base, no one could underestimate the reach of WhatsApp. However in this whole process of the buyout, the one who gained most is Sequoia, the venture capital firm invested in WhatsApp. Sequoia is assumed to own 20% of stake in WhatsApp, which now worth about $3 billion in cash and stock. The deal by itself could provide more than a 2 times return on the initial investment of $ 1.3 billion made on WhatsApp and represents a 50 times return on its investment in the company.
What Flappy bird teaches us?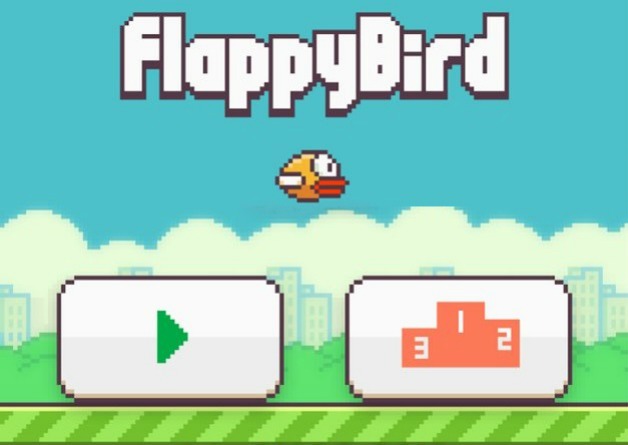 February 9, 2014 has witnessed the removal of Flappy Bird, a mobile game notorious for its difficulty level, from the internet. The game debuted on May 24, 2013, as a side scrolling mobile game featuring 2D retro style graphics, with the objective to direct the flying bird through the oncoming pipe sets. Nguyen Ha Dong, the creator of the game says that the "Flappy Bird was designed to play in a few minutes when you are relaxed". However the game became an instant hit to top the App stores attracting 50 million downloads.
The game required the users to tap on the device's screen furiously to keep the bird afloat while passing the pipe sets. But the game is so sensitive to touch that each round barely lasted for a few seconds before reaching the game end. Game lovers admitted to playing for hours until they could make a decent looking high score, which, unfortunately, still remained in the single digits. But it's the difficulty level which made it popular among gamers and made them glued to the device. But on February 8, 2014, Nguyen tweeted his decision to take down the Flappy Bird from the internet. He tweeted, "I am sorry 'Flappy Bird' users, 22 hours from now, and I will take 'Flappy Bird' down. I cannot take this anymore." And the reason he stated for the take down of Flappy Bird is that "it happened to become an addictive product. I think it has become a problem. To solve that problem, it's best to take down Flappy Bird. It's gone forever."
Flappy Bird has gone amidst the huge cries and discussion; but the question that has to be answered is – can playing video games really be an addiction? And the answer is yes, the gamers get carried away by the pleasure provided by playing the game and ecstasy provided by the 'almost there to win' situations. Gamers use the game to ignore their other problems and relive their previous plays while getting overly excited thinking about the next time they play. Slowly the gamer will reject and ignore their duties and social life while shrinking into their own world of 'shell'. And were the gamers addicted to the Flappy Bird? The alarming number of abusive messages received by Nguyen from the users who had become haunted and devastated by its trickiness and difficulty level is more than enough to answer that question. Lets look at some reviews which Flappy Bird has got  in Apple App store – "It is a highly addictive game, I would recommend it for people who like retro and arcade games," one warned. "But beware you'll lose sleep, lose friends and destroy your life. I've cut down on how long I play it, so now I get 8 hours sleep instead of 3." Its true that Nguyen is bringing in $50,000 a day from in-app advertising revenue, but the increasing number of abusive messages has also made him say, "I can call 'Flappy Bird' is a success of mine. But it also ruins my simple life. So now I hate it."