How Facebook Advertising is done ?
Most of the clients who come to us ask doubts like – how a Facebook advertisement is created, how the targeting is mainly done with Facebook ads, etc. Sometimes they even ask how effective is the Facebook ad compared to the conventional advertising methods like newspaper prints, television ads, radio etc. Being a social media agency in Cochin, just like the rest of our peers, our programmes are based on the efforts to create content that attract the attention of readers and encourage them to share it with their social networks. The effort is to create electronic word of mouth referrals which would act as a vouched alibi for a brand. Social networking sites like Facebook, Twitter, LinkedIn and many more are supporting advertisements which are basically electronic word of mouth referrals.
One of the major benefits of advertising on a social networking site is that advertisers can take advantage of the users' demographic information and target their ads appropriately. Social media targeting combines current targeting options like geo targeting, behavioural targeting, socio-psychographic targeting etc. to make detailed target group identification possible. This kind of targeting make sure that advertisement reaches the right audience.
Advertisers use the personal information stored in the social networking sites like age, gender, interests, location etc to create specific target groups and individualize their advertisements. This kind of advertisements allows the advertisers to reach those potential customers who are interested in the product or service. The advantage for users is that they can see ads that appeal to them. These kind of advertisement system can also show that at any given ad budget, to how many users the proposed ad will be shown and what would be the total reach of the ad in terms of customers, which the conventional advertising sources like newspaper or television ads cannot provide. Moreover the payment method is based on the number of hits a particular ad gets or number of times an ad is shown rather than an astronomical amount which is billed in the case of conventional methods. Social media advertisements even allow the advertisers to watch the live performance of the advertisement and make necessary changes, edits or cancellation of the ad while it's been aired.
Reddit – The front page of the internet

We have many clients interested in social media news and circles, who ask us various doubts about Reddit and its importance. Reddit is famous among social media agencies and browsing enthusiasts as an entertainment, social networking service and news website where registered users can submit content, such as text posts or direct links. These contents entries are posted and organized by areas of interest called "subreddits". Users are also allowed to vote these posts to organize and determine their position on the site's pages. Founded by Steve Huffman and Alexis Ohanian on June 2005, it was acquired by Conde Nast Publication in October 2006. As the slogan, "The front page of the internet" suggests, Reddit is widely popular among its users. According to Google Ad Planner's estimate, as of May 2013, the median Reddit user is male (59%), 25–34 years of age, and is connecting from the United States (68%). Pewinternet.org has stated that 6% of all adult internet users use Reddit.
The website is known for its open nature and diverse user community that generate its content. This makes Reddit simple as a message board wherein users submit links. What differentiates it from a real-time information network like Twitter is that the stream of content is curated by the community. Items of value are "upvoted," and those deemed unworthy are "downvoted." This determines a post's position on the site, and items that hit the front page are seen by hundreds of thousands of people. This task is achieved mainly with the help of community – the integral part of Reddit. The type of content that's valued, the discussion around it, and the diligence with which users vet and expand on important topics is unmatched. As such, the front page is usually populated with things that will make you think, laugh out loud, and motivates you to dig a little deeper.
What's Snapchat?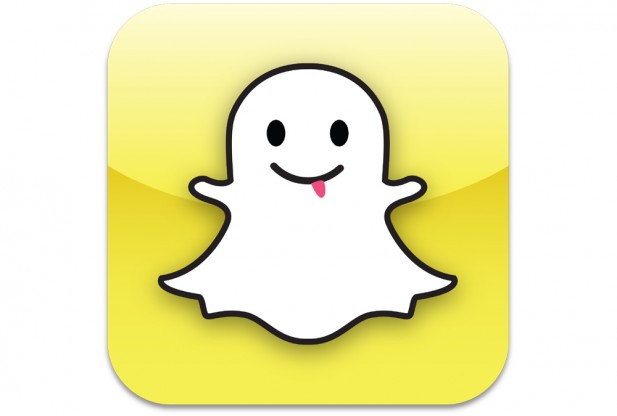 Snapchat began to take rounds in the social media agencies and its circles since the Facebook failed to acquire it for $3 billion. News of Snapchat further came into talk even after the most talked about 'Facebook acquisition of WhatsApp'. So this blog post discuses about Snapchat and why is it so popular. Snapchat is both iOS and Android phone photo messaging app developed by Evan Spiegel and Robert Murphy during their Stanford University years.
The app let the users to take photos, record videos, called Snaps, add text and drawings, and send them to a controlled list of recipients. Users can then set a time limit for how long recipients can view their Snaps after which they will be hidden from the recipient's device and deleted from Snapchat's servers. According to Spiegel, Snapchat is intended to counteract the trend of users being compelled to manage an idealized online identity of themselves, which he says has taken all of the fun out of communicating.
Having its initial release in September 2011, Snapchat is often used to send self -portraits, called 'selfies'. The application's main demographic is users between 13 and 23 years of age; with a growing 40-years-and-over user base. Surveys show that as of now 9% of US cell phone users are Snapchat users and this 9% translates it into a roughly 26 million of US population.
Whisper App – Your Secret Public

Now in social media platforms, there is a radical change to bind an account to a single identity through the means of phone number. Being a social media agency, we know the importance of identity in social media networks. Facebook, Gmail and other mainstream social networking sites are successful in discouraging the creation of anonymous accounts. However, Twitter is still an exception, where in the words of a Twitter user, "On Twitter, anonymity is valued more than virginity". When Facebook, Google, Yahoo and other social networking giants are competing against each other in selling the user information to third party agents, users growing affinity to stay safe, unknown and anonymous is very much understandable. And that itself is the advantage of Whisper which is heavily tagged as anti-Facebook, over the social media networks.
Whisper is a free iOS and Android mobile app, which allow users to send messages anonymously and receive replies. The posted messages are displayed as text superimposed over an image, like greeting cards. Launched in March 2012, under the name of WhisperText by Michael Heyward and Brad Brooks, it gained instant popularity in various large university campuses. The users don't have a public identity and instead they have persistent handles where a particular user can be contacted only through the messages he had posted.
The main intention behind Whisper app is to promote online anonymity and to combat cyber bullying. This anonymity has also claimed to have fostered a support network where concern and care among users has developed. Another premise behind the service was to counter the "best possible self" ego-driven self-aggrandizing "vanity" posting done on Facebook, and as an antidote to the phenomenon of 'oversharing' and 'too much information' that young users engage in online. No wonder, Whisper is called as anti-Facebook.